Once again we journeyed to Indonesia for some of the best diving on the planet. This time to a new corner, Komodo island. In the mid-south section of this massive island nation you get a mixture of water temps from warm and toasty to down right cold. This requires taking a variety of wet suits but that's a minor hassle for the awesome sea life here!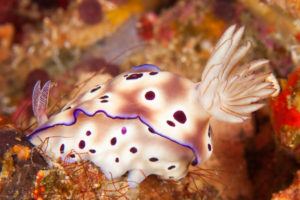 This trip we joined Frank Van Der Linde and his daughter on the Indo Siren. Frank is the Founder and CEO of Worldwide Dive and Sail, the largest liveaboard dive fleet in the world and the owner of the Indo Siren. Also traveling with Red and I was my new dive buddy Shawn Kimsey for his first trip to Indonesia – yeah I'm spoiling a good third of the world for him by taking him here. The Indo Siren was a great dive boat with a fantastic crew. One of the best liveaboards I have even been on in my 30 yrs of dive travel around the world. I highly recommend it! Katie at Bluewater Dive Travel helped arrange the full trip. She is excellent to work with and has tremendous attention to detail. Call her!
Checkout the photos form the trip!
The other magic of this area is the opportunity to see Komodo dragons! Hold overs from the time of the dinosaurs you can only find them in this part of the world. Amazing predators and a unique site.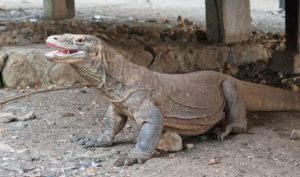 After diving Komodo and the surrounding islands for 10 days we ventured back to Bali and drove up to Amed on the northeastern side of the island. We were staying at Paul and Stacey Tosch's Villa Candi Matahari. This is a lovely 5 bedroom Villa in a great section of Bali with a wonderful view of the ocean. Easily in the top five of my places to stay and just chill. If you are in Bali you owe it to yourself to get a few nights here.