The first part of our grand Southeast Asia adventure started out of Sarong, Irian Jaya part of the island of New Guinea in far eastern Indonesia.  We took the dive boat S.M.V. Ondina for our live-aboard SCUBA and snorkel adventure.  Onboard we met some of the finest people we have ever met on a dive trip.  Some from England, from the states, and from Mexico.  We dove and snorkeled every day in beautiful clear and warm water and there was always tons of life.
It was a great time filled with many good memories and lifelong friendships and got our journey off to a great start.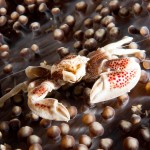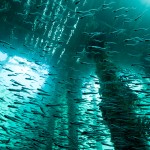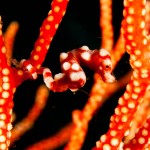 After Indonesia we headed next to northern Thailand. The next 5 days we were at a 5 star resort on the hills overlooking the Golden Triangle or the three countries, Burma, Laos and Thailand. Anantara Resort and Spa is a fantastic place to stay, you are close to the elephants and overlooking the countries and the river makes you feel as if you have gone back in time. This hotel is amazing! It reminds me of the kind of place travelers and explores like Lora Croft or Indiana Jones would stay. There is no high fashion or fancy clothes; it is an explorer's hotel. For people who are real get dirty travelers, who ride elephants and hike and explore the jungle. Who wear travel pants and hats, and have dinner on the Veranda. We rode the elephants and met the Mahots that care for them, we had amazing dinners at the hotel, we bathed with the elephants and we met some great friends! We also toured the sites, saw beautiful temples, did a little local shopping and drank some of the local moonshine.
Thailand, Myanmar and Laos

Now on to Siem Reap, Cambodia! Cambodia is where many magical temples are and we were ready to explore them! We saw Angor-Thom, Angor-Wat and Ta-Prom as well as some smaller temples. These temples are fantastic! They are old and fragile and fascinating! We walked for hours in the heat to get the best shots and to see as many temples as we could. It was worth it! We stayed in the Raffles Grand Hotel in Siem Riep. It was lovely with an old Colonial feel, the oldest hotel in Siem Reap.
Cambodia

Next North and South Vietnam!  Vietnam has so much history especially if you are an American. It has only been the last 10 years since we have been allowed in as tourists and it was worth it. In the northern section of the country we stayed in Hanoi and in the way north at the border with China – Sapa. You have to take an overnight train through the mountains to get there. Did you know that there are over 150 different ethnic groups in Vietnam? The Red Xo, The Black Xo, the Hmong, Mang and Cong, just to name a few. We were able to spend time with several different groups at their homes.  In Saigon we visited the war museum and had some great conversations with local people about The Vietnam war and their very different perspectives. Saigon is pretty modern and we noticed that people dress and act very much like westerners however it was in the northern Hanoi where people kept saying they want to be just like Americans. Additionally we spent sometime in Ha Long Bay and the Mekong delta. It was a wonderful time, we have some great stories to tell!

Last stop Hong Kong.  Hong Kong is loud and busy and fantastic! You can have clothes made in a 24 hour period you can buy almost anything and you can eat some fantastic food. We found it to be a great end to our holiday.
Overall a wonderful adventure of a lifetime!