So you want to know about us?  Excellent!  We are travelers and love to live large.  Life mates for years we share the world together and through this site share it with friends and strangers alike, for a stranger is just a fellow traveler through life that we haven't shared a drink and a story with in Santorini, Beijing, Hyderabad, Frankfurt, New York or anywhere else.
Enjoy our site and let us know if it inspires you at all.
Brad Wright and Angela "Red" Wright.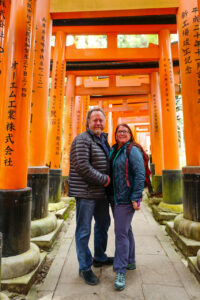 Red maintain's a wonderful travel blog here.
Cheers!
Brad & Red