This trip was a technical dive trip where almost all of us were using Trimix (helium mixtures) in closed circuit rebreathers (CCRs) allowing us extended bottom time and clear heads when diving to the 55m depth of these wrecks. It's truly an amazing site to be next to such massive ships. Pictures do not do their size justice!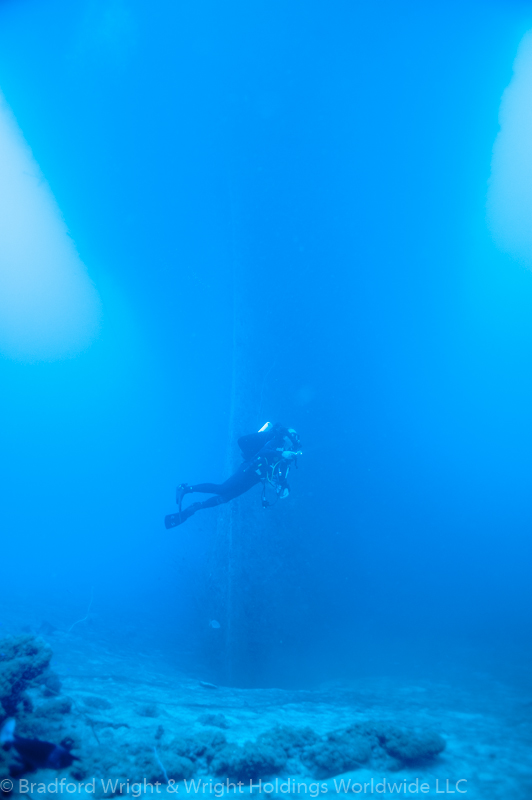 The sites above water were as gorgeous as you would expect the middle of the pacific ocean to be as well!! Here are a few images of Bikini, the ocean and our "port" Ebeye, truly a port of last resort.
The land based operation eventually fell victim to the deterioration of infrastructure in the Marshall Island and once the airline became so unreliable that guests had to be rescued from the island it was shut down. The last guests left the following note.