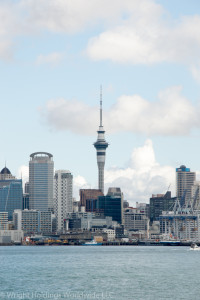 If you haven't guessed we love animals and the bigger and/or more exotic the better! So swimming with humpback whales and their newborns was high on the to-do list. There are two primary places to do this in the world, the silver banks north of The Dominican Republic and The Kingdom of Tonga in the south Pacific. Given we wanted to do this right and the visibility is so much better in Tonga we oppt'd for there. Thus started a 3 year wait as the boat to do this from, the Fiji based Nai'a is in high demand. Then there was a trick of getting there from Seattle. Given our Fiji Airlines adventures in the past we weren't going that route. Anything else out of Seattle was a nightmare trip, however it turns out there's a non-stop from Vancouver BC to Auckland, New Zealand which is a short flight away from Tonga. Perfect now we could see New Zealand too and visit our friend Pete Mesley who runs Lust4Rust.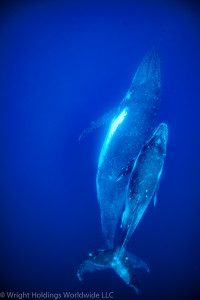 The whales go to Tonga to give birth and raise their young for the first few months. Surprisingly the mothers are many time very tolerant of us being in the water with them. The young ones are curious and playful. We had one youngster rocket up from mom and breech right in front of us while we were in the water! Something our guides had never seen. Also something a bit dangerous because he's still about 12′ long!
Checkout the images of our whales. And some adventures on Nai'a.
In our opinion no visit to New Zealand would be complete without a visit to one of the Lord of the Rings movie sets. Yes geeky but a must. For us being on the north island that meant Hobbiton. Was a good time along the way we drove to several other locations on the island with an Aussie friend of ours who flew over to join us. Corrie is an excellent traveling companion who we met in the artic on this trip.   Photos of our time in New Zealand are here.